Membership Meeting - 8:00 PM Friday, March 8.
at the Hopatcong Civic Center (downstairs), Lakeside Blvd., Hopatcong, N.J.
Lake Hopatcong Cleanup Day November 4
Looking for volunteers to help cleanup the Liffy Island and Brady Bridge areas.
Please contact Avanti@kneedeepclub.org if you can assist. Thank you
KDC Fall Walleye Contest
5am Saturday, October 7 thru Noon Sunday, October 8

KDC Fall Walleye Contest Results
Trout Tagging Study
This is the second year of the Lake Hopatcong Commision Trout Tagging Study
Report any tagged trout at LHC/trout.com
This is the first year that holdover tagged trout could be encountered, so it is very important to report every catch.
Last year's tag is light blue, this year will be silver metallic. The numbers may be difficult to read, but please report the catch and the tag color. Include a picture if possible.
If you don't have a trout stamp, you can still report the trout as long as you release it
The website has been updated to provide a secure connection. Use "https://www.kneedeepclub.org" for a secure connection.

Hopatcong State Park Night Fishing Rules (no permit required)
PLEASE NOTE: Muskies can not be weighed at any KDC weigh station,
they are not equipped to handle these fish. Please do not transport muskie. The Knee Deep Club requests that all muskie regardless of size be returned to the water as quickly as possible to help develop a trophy muskie fishery in Lake Hopatcong. If you would like a mount of your catch a fiberglass replica can be made from pictures and measurements.
WALLEYE PRIZE MONEY AVAILABLE
Catch the next state record walleye from Lake Hopatcong and win $500.00
(Must be current KDC member and have joined at least 1 week prior to entry)
USCG Boating Safety Course
Public Education Course Schedule
See NJ State Police site for details on the law.
NJ DEP: PROTECT NEW JERSEY'S WATERWAYS BY CHANGING FERTILIZER HABITS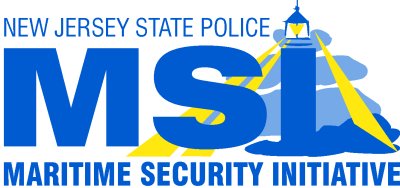 REPORT POACHERS!
OPERATION GAME THIEF
CALL TOLL FREE
1 (800) 222-0456
IT'S CONFIDENTIAL!
If you would like to become a sponsor of the Knee Deep Club or know someone who would, please contact Avanti@kneedeepclub.org for more information.
KDC Fishing Line Recycling Program:
Drop off your used lines to any KDC Weigh Station or Ramsey Outdoors in Ledgewood and it will be used to produce fish structure by Pure Fishing Inc.
TO ALL MEMBERS:Please get on our e-mail list to stay informed of KDC fishing contests, events, and happenings. E-mail Membership@kneedeepclub.org to become part of our KDC distribution list.