Knee Deep Club's
2004 Ice Fishing Contest Results
Held January 18, 2004

91 Entries

Chain Pickerel

1st Place $243.00
Peter Rathjens
5lbs. 27-1/2 inches
2nd Place $146.00
Shawn Mercer
4lb.10oz. 26 inches
3rd Place $97.00
Brad Garie
3lb.8oz. 23-1/2 inches
Yellow Perch
1st Place $243.00
Tommy Fernandez
1lb.10oz. 14 inches
2nd Place $146.00
Scott Gross
1lb.3oz. 12-1/4 inches
3rd Place $97.00
Shawn Mercer
1lb. 12-1/2 inches
All Other Species (Except Muskies)
1st Place $243.00
Tom Williamson
4 lbs. 19-1/2 inches
Largemouth Bass
2nd Place $146.00
Pat Lange
3 lb.7oz. 17-1/2 inches
Largemouth Bass
3rd Place $97.00
Bill Weir
2lb.9oz. 16-1/2 inches
Largemouth Bass
Thanks to all involved and
Congratulations to the winners!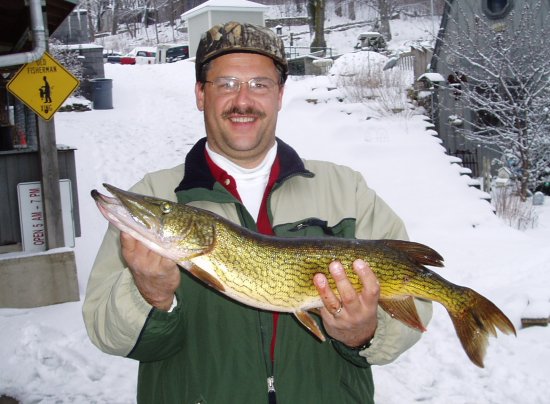 Peter Rathjens with his 1st Place Pickerel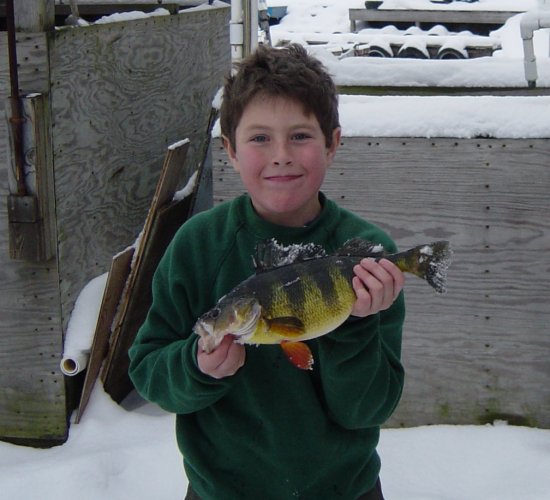 Tommy Fernandez with his first place perch.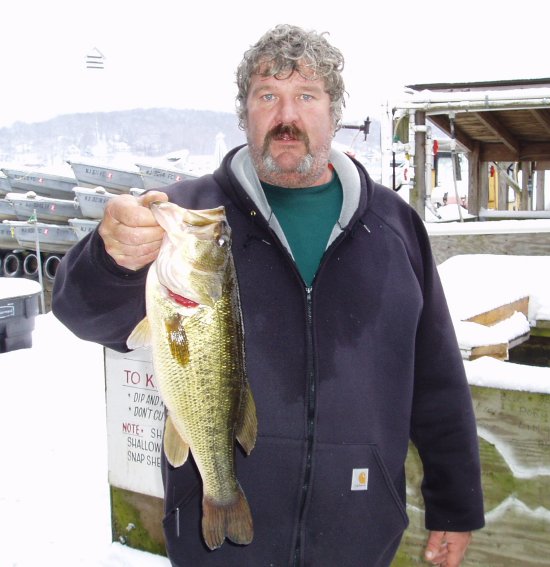 Tom Williamson with his first place largemouth bass.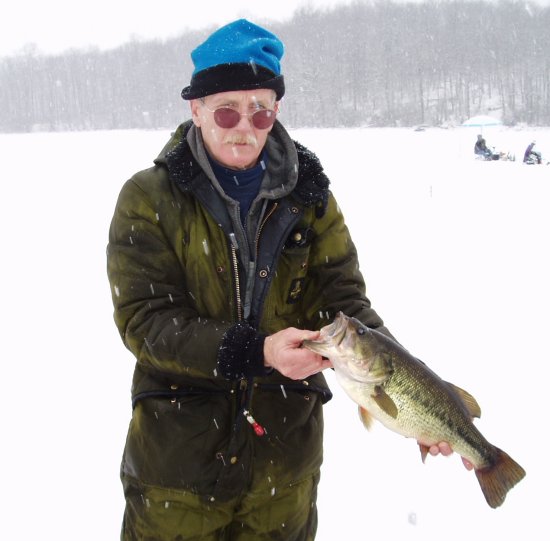 Pat Lange with his second place largemouth bass.
BONUS CATCH!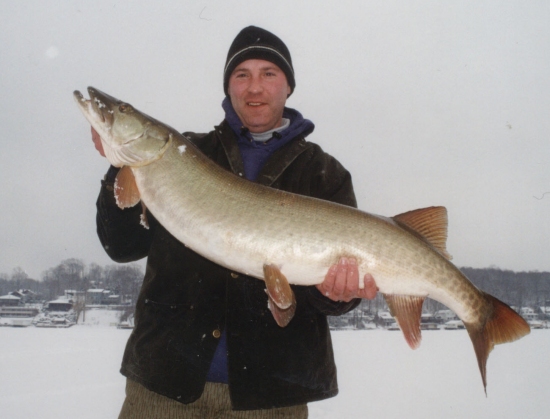 Matt Zmuda with his 46 inch muskie caught during the contest.