The Knee Deep Club's
Catch Corner 2018
If you are a member and would like to have your photos posted, e-mail them to Webguy as an attachment.
All pictures posted on this page are of club members' fish caught from Lake Hopatcong.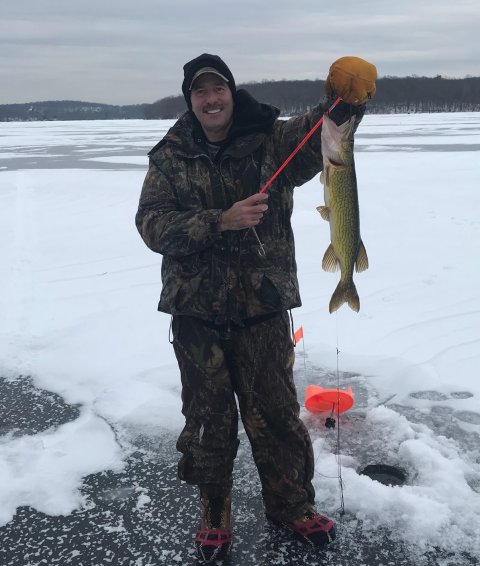 Pete Pellegrino with pickerel 1/10/18.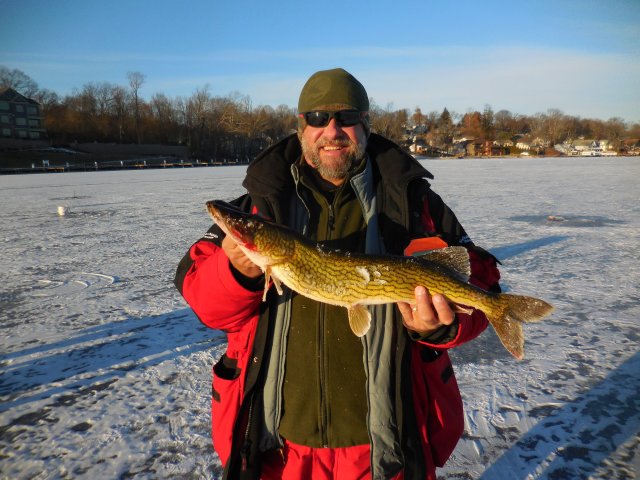 Pete Rathjens with pickerel January 2018.